Optimize your operations and quality of service through ComVibe's integrated, analytical platform.
Empower your maintenance technicians and contractors to get work done up to twice as fast.
Improve Collection and Assignment of Maintenance Service Requests
Assign, collect, and schedule services based on employee availability and strengths
Track real-time status updates for services
Route requests to roving teams and contractors based on their strengths
Aggregate billing information for completed services
Provide mobile or tablet access to your teams to have the information they need while out in the field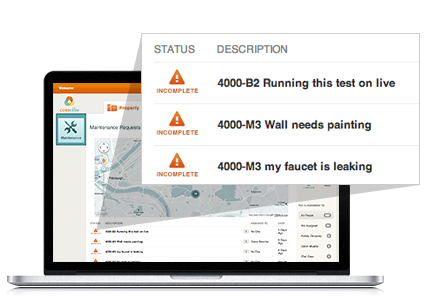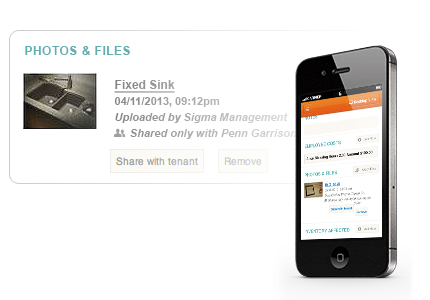 Create a Collaborative Culture
Keep your community updated on service updates to manage expectations and ensure the successful completion of jobs
Allow employees, customers, and contractors to share files, videos and pictures to improve information flow during service delivery
Notify your team and customers on status changes through the completion of a service
Send email and text message notifications to your customers regarding any service updates
Automatically archive a record of all communication between employees and customers
---
Gain insights on your operational spending to improve your processes and save money for your business.
Analyze Performance Across Your Portfolio
Evaluate your service performance through our powerful and intuitive analytics dashboard
Discover patterns and trends affecting your business for action planning and budgeting
Determine more effective workflows for different types of jobs
Revise your assignment strategy based on your team's strengths and weaknesses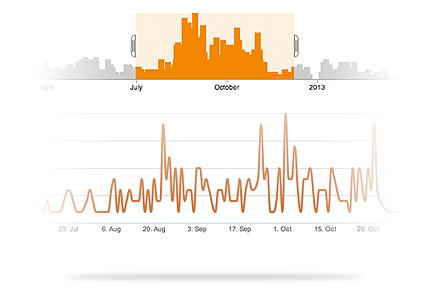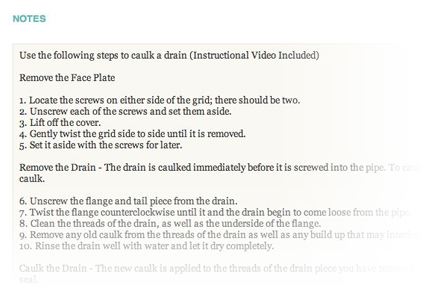 Standardize Your Processes
Design and store training materials to standardize your service strategy
Specify and store preferred workflows for different types of service requests
Tag videos and pictures to visually demonstrate how different types of requests should be handled
Define a benchmark for the quality of service required of your employees and contractors
---
Automatically collect and use feedback on completed services to help improve customer satisfaction by up to 30%.
Automatically Engage Customers to Solicit Feedback
Collect feedback on completed services to measure satisfaction
Collect surveys from the beginning to the end of a customer's rental period
Identify and create processes for handling dissatisfied customers before they move out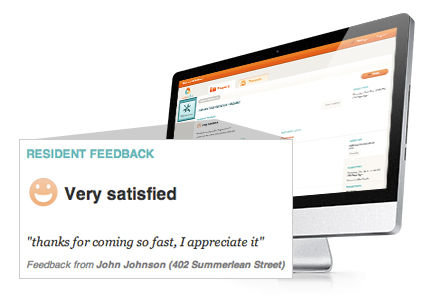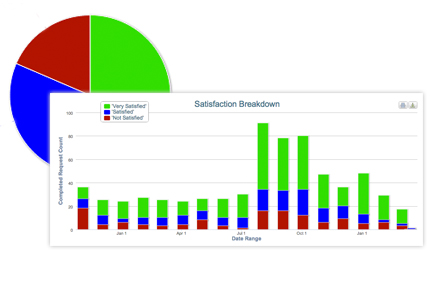 Leverage Feedback to Improve Net Operating Income
Understand the impact of changes to your service strategy on operational costs and customer satisfaction
Evaluate and incentivize your team and contractors on the service experience you want to create
Increase customer loyalty and reduce avoidable turnover through greater engagement during the rental period
---
Easily publish and share your testimonials and verifiable service satisfaction scores with owners, employees, and customers.
Enhance Your Online Brand Reputation
Share and build trust in your service strategy
Publish testimonials on your website to improve SEO
Build trust with your customers by being transparent in your ability to deliver quality service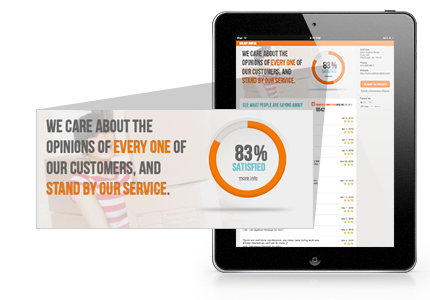 Market Your Business
Demonstrate your commitment to high quality service
Set your business apart from your competition through your ability to manage your service experience
Get new business through marketing your verifiable service performance with owners and customers
---

ComVibe is web-based, and works with Mac, iOS, PC and Android.